About Us
Northampton Medical Services Ltd is provided by a group of experienced General Practitioners in the south Northants area who already have a long established and highly regarded reputation. We have specific areas of expertise and training which when combined offer the public a service that that is sensitive to the individual needs, professional, confidential and importantly, affordable. The same doctors have already been contracted to provide NHS community Vasectomy services and Dr Taylor to provide NHS community skin cancer services to the Northampton locality.
We provide these services from modern, well equipped premises which are extremely accessible and patients will benefit from the knowledge that the doctors are experienced, friendly and approachable.
Northampton Medical Services Ltd offers a range of services, which is expanding to cater for the ever changing needs of the population that are not necessarily provided by the NHS.
We believe that these procedures should be carried out by medically qualified practitioners in appropriate premises with all the attendant safeguards and insurances, rather than by other para-medical staff at salons or boutiques. This is what is recommended by the Health Care Commission and recent Government legislation.
Meet the doctors ...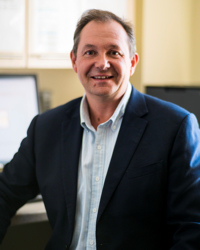 Dr Jonathan Taylor
Dr Taylor helps to provide all minor surgery services, vasectomies and muscle relaxing injections. Since 2010 he has also provided an NHS community skin cancer clinic for Northamptonshire as commissioned by the Northampton CCG. He has had formal training in (Postgraduate Diploma in Minor Surgery), and been practicing minor surgery for many years. He has undergone accredited (Royal College of Physicians) training in muscle relaxing injections.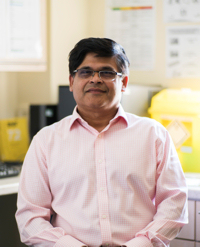 Dr Naeem Younus
Dr Younus helps to provide all minor surgery services including an NHS commissioned no-scalpel vasectomy service. He is unusual for a GP in that he has a formal qualification in surgery (FRCS) having spent several years training in hospital before becoming a GP. He has many years of experience performing minor surgery in the community.
Our Support Team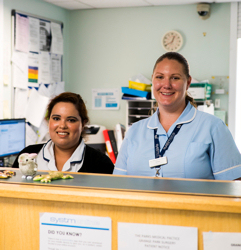 Reception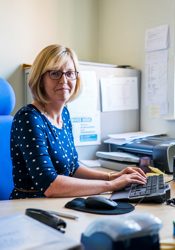 Samantha Iannarelli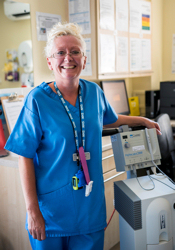 Alexandra Boardman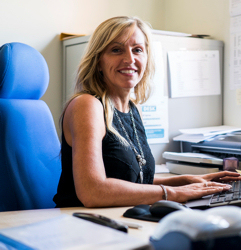 Lisa Monie